How to Create a Torn Edge Effect in Photoshop
Hand made and mould made paper has a natural deckle which is the result of how the paper is made. When you tear the border edges of a fine art print printed on mould made paper you can achieve that marvellous finish of a feathery or deckled edge.
Alternatively you can follow this Photoshop techniques for creating this same torn or deckle edges effect around your image.
1) Start with your chosen image and open in Photoshop.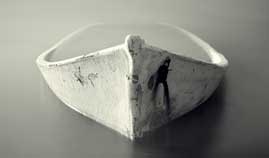 2) Enlarge the canvas size by ten percent in both directions to create the extra space needed for this effect.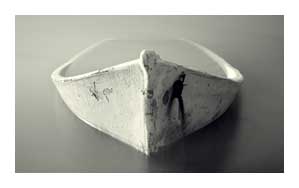 3) With the magic wand, select the newly extended white background. Now choose Select> Inverse, which selects just your image. Then choose Select> Modify> Contract and choose between 5 to 10 pixels.
4) Now choose Select> Inverse again. Now, only the outside edge of your image is selected.
5) Choose Filter> Distort> Ocean Ripple
6) When the Ocean Ripple dialogue appears select a low number. This number is relative to the DPI of your image. In this example I chose - Ripple Size 2 and Ripple Magnitude 2.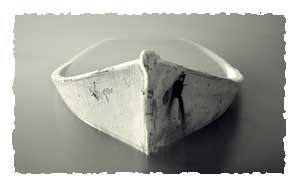 7) The effect can be further enhanced by selecting just the image area, copying and pasting to a new layer and applying a drop shadow.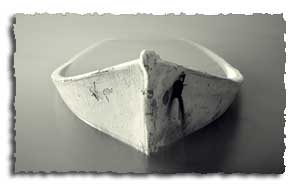 Technique courtesy of Rick Wetzel