Imagine Plus Cassette Banner Stands
The simple drop in banner cassette makes changing your graphic childs play, simply swap cassettes to change your message.

Featuring anti slip feet together with built in storage to house the graphic support poles, the additionzal benefit of a padded carry bag with shoulder strap, makes this the most versatile cartridge system on the market.

Replaceable cassette roller banner
Quick change drop-in graphic cassettes
Built in graphic tensioner
Twist & lock telescopic pole that requires no assembly tools
Choice of 850mm or 1000mm widths
Available in anodised silver with charcoal grey end caps
Includes quality foam padded carry bag
Lifetime Hardware Guarantee
Hardware Dimensions (mm): 2220 (h) x 865 (w) x 215 (d) approx.
Visible Graphic Dimensions (mm): 2130 (h) x 850 or 1000(w) approx.
Weight:7.5kg approx (including carry bag).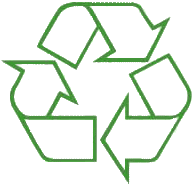 Lifetime Hardware Guarantee - This product is covered by our Manufacturers Guarantee against component failure and defects for life. The hardware of our Imagine Plus Banner Stands is made from 100% recyclable aluminium, which can be recycled indefinitely and still be used to produce any product for which new aluminium could have been used.
Our banner stand arrived today and its magnificent. Thank you so much for doing such a wonderful job and also doing it so quickly! Thanks to your impressively prompt service, we will be able to put it to great use next week, when we host a major prospective students' visit day - University of Edinburgh Accommodation Services.