Magnetic Vehicle Signs
Magnetic Signs For Cars, Vans & Vehicles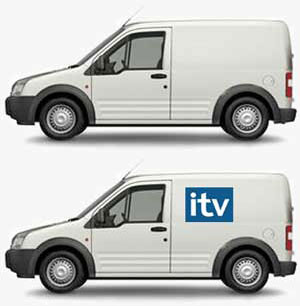 Upload Your Artwork
1
Upload your file for printing.
Please read artwork specifications below.
2
Enter the exact Vehicle Sign Size in mm
and the quantity you require.
Order Your Magnetic Vehicle Signs
Application Guide
Magnetic vehicle signs should be fitted to flat areas such as doors and side panels - avoid positioning over any vehicle contours or trim.
Make sure that both the back of the magnetic sign and the vehicle surface are clean and dry.
Apply one edge of the magnetic sign in the desired position, then let the rest of the sign fall into place. Peel off and then reposition your sign if not in the right place - never drag the sign into position as you may damage your paintwork.
You should regularly remove your magnetic sign and clean with warm, soapy water.
When not in use the magnetic signs are best stored flat.
Magnetic Sheeting Care Guide - a comprehensive set of guidelines for applying, looking after and getting the most from your magnetic vehicle sign.
Choose Media
Clear - Translucent - a semi-transparent frosted glass effect, viewable from both sides
Opaque - White Base - a stronger image viewed from one side only
Reverse/ Mirror Printed Graphic ( Clear - Translucent Only)
Check the box "Graphic To Be Reverse Printed" if your window poster will be on an inside window facing outwards.

Leave unchecked if your poster will be on an inside window facing inwards.

PLEASE NOTE: Opaque - White Base posters cannot be reverse printed.