Wall Mounted Sign Supports - Panel Fixing
Measure and mark the position of the display on the wall.
The positions of the fittings can be obtained by measuring the distance between the centres of the holes in the panels. The use of a spirit level is advisable to ensure panels are level.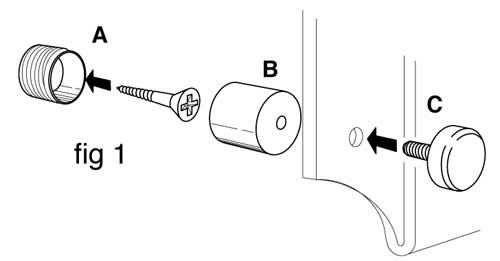 Secure the brass ferrel (A) to the wall/ panel with a suitable screw, fig 1.
Screw and tighten the barrel (B) on to the brass ferrel, fig 2.
Align panel with barrel and secure into position with cap (C), fig 3.