Social Distancing Solutions
Choose from a range of solutions perfect for ensuring social distancing within your premises. These products offer protection, communication and hygiene for your staff and customers.
Get in touch to find out how we can support you in creating a safe environment!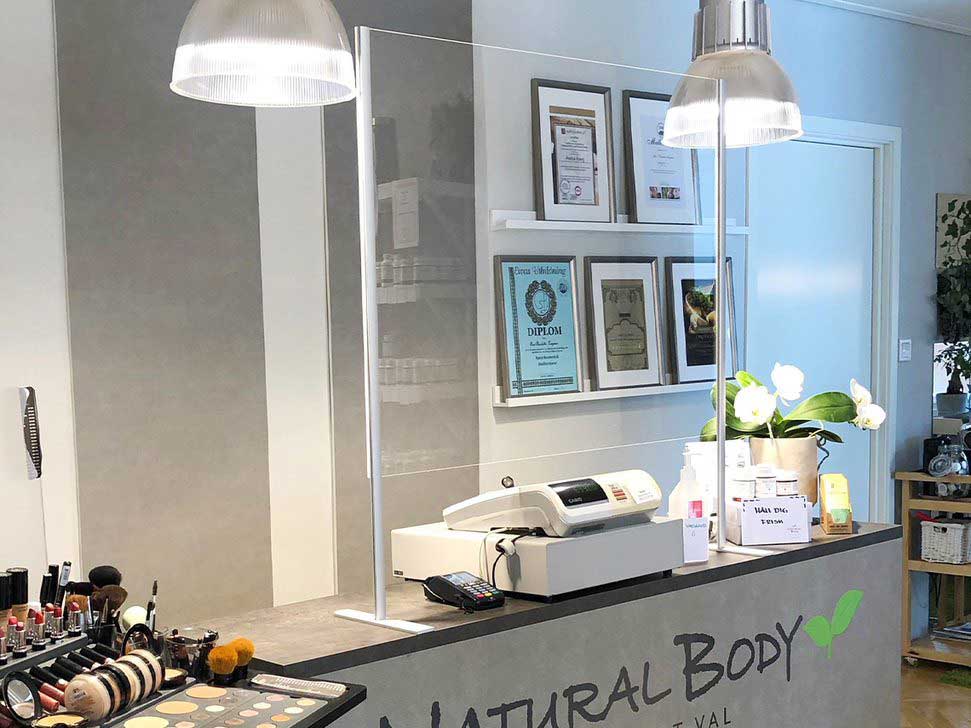 Sneeze Guard - Cough Screen
Transparent plexi glass stand with feet included, used as sneeze guard.
Acrylic glass (plexi) 3-5 mm thick with aluminium proflles & feet
Sneeze Guard size 100cm wide x 75cm tall with 20cm gap - total height 95cm
Feet size: 248cm x 40cm x 6mm
Can be installed with or without a gap at the bottom
Some assembly required (double adhesive tape to attach plexiglas to profiles, Allen key to attach feet)
Delivered in a flat pack
Get in touch to find out more!
From only £92.00 REQUEST A QUOTE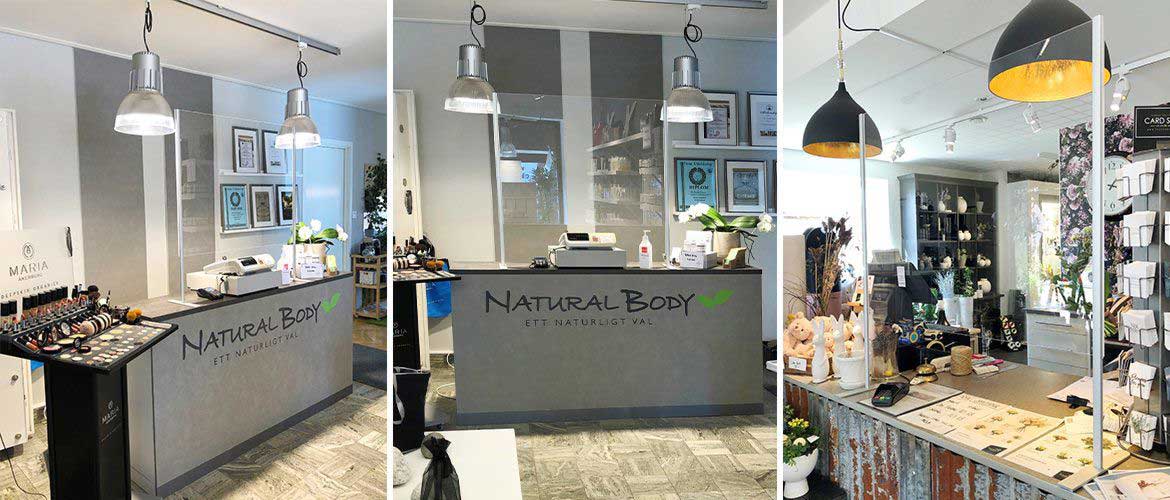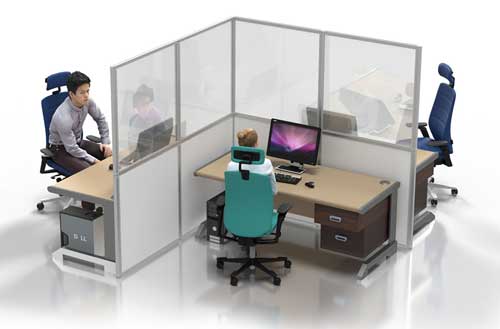 Desk Dividers & Partitions
Create a safe and professional working environment using desk dividers. Our range of modular solutions reinforce social distancing without compromising productivity. The desk dividers are fully customisable to create a unique solution for your environment.
Self-build desk & workstation dividers
Temporary office cubicles
Desktop & floor standing dividers
Standard & custom options
Get in touch to find out more!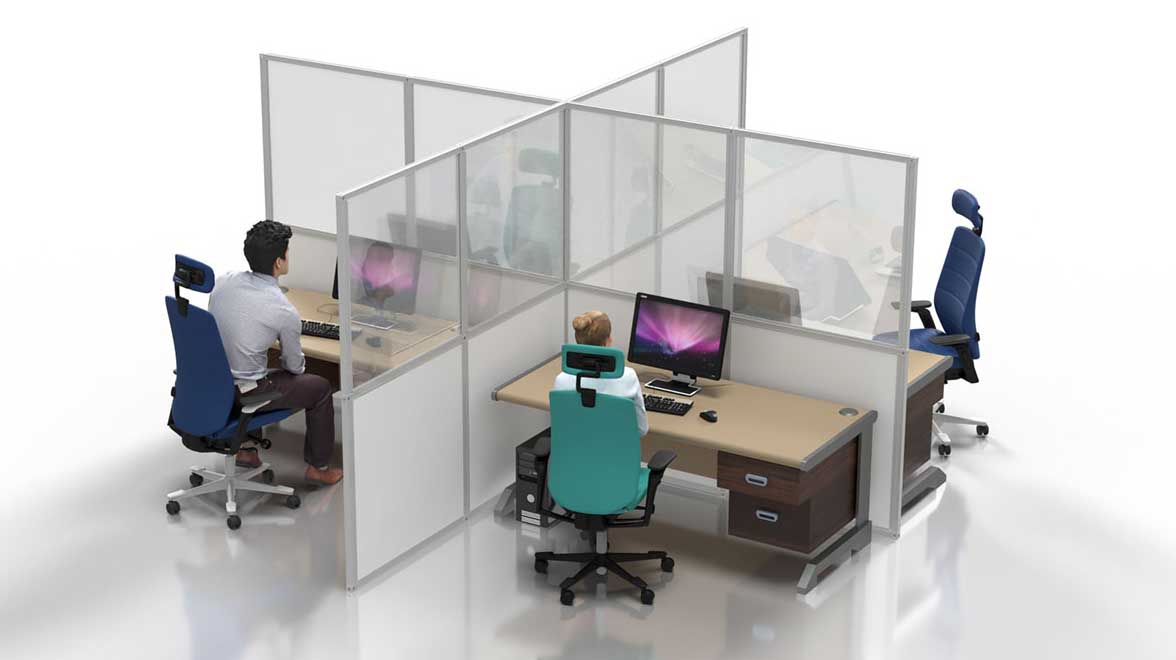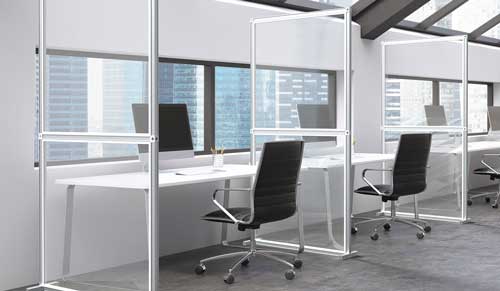 Modular Walling
Use modular walling to create zoning, walkways, semi-private workspaces and partitions. Ideal for dividing up open plan spaces, these products provide practical solutions whilst creating stylish, design-led environments.
Modular freestanding walling
Hinged walling
Walls on wheels
Complete bespoke solutions
Get in touch to find out more!