Popular And Collapsible Literature Stand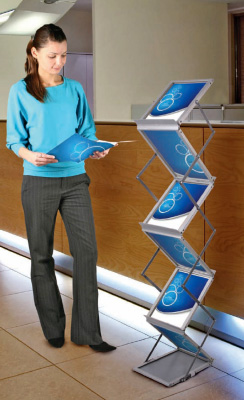 The Zed-Up Lite is a popular and collapsible literature stand that is stylish and highly portable, it comes with its own heavy duty, lockable carry case.
Available in 3 models to suit A3, A4 and A5 sized literature - all have high tech styling with anodised silver finish and double-sided acrylic shelves. Being collapsible and portable makes these literature stands ideal for exhibitions and displays.
Complete with heavy duty lockable carry case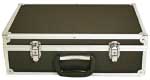 A5 Zed-Up Lite (mm) 1300 (h) x 194 (w) x 284 (d)
A4 Zed-Up Lite (mm) 1460 (h) x 256 (w) x 370 (d)
A3 Zed-Up Lite (mm) 1420 (h) x 470 (w) x 370 (d)