A4 Folded Leaflets
A4 Leaflets (Single Fold) 210mm x 297mm
Stunning full colour printed A4 leaflets and flyers are undoubtedly one of the longest standing and most effective methods of marketing and are staple products used by events promoters as well as for product launches, sales events and in giveaway packs.
A well thought out and well designed leaflet with a great layout will attract the attention of those who receive them. Leaflets have a wide range of uses and can be an excellent way of increasing your brand awareness at a very low cost.
A4 Folded Leaflets are printed double sided and in full colour, onto standard 170gsm silk.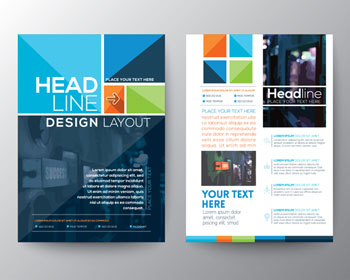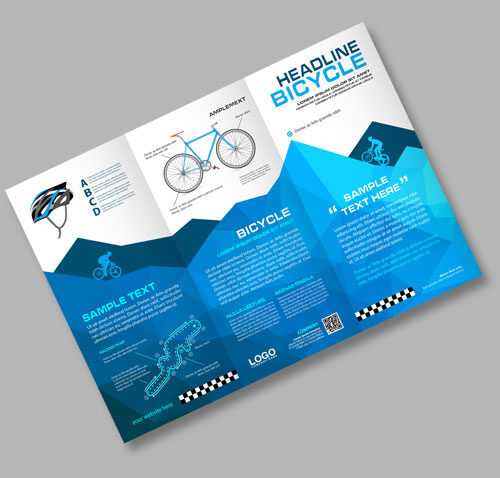 1
Download the Artwork Template
2
Create your leaflet design.
See artwork guidelines below
3
Upload your print ready artwork.
Order Your A4 Folded Leaflets
Artwork Templates
Half fold or single fold
As the name implies, simply fold the page in half. Sometimes this is also called a gatefold. The front cover (1) is the right panel of the first page and the back cover (2) is the left panel of the first page. Both panels have the same width.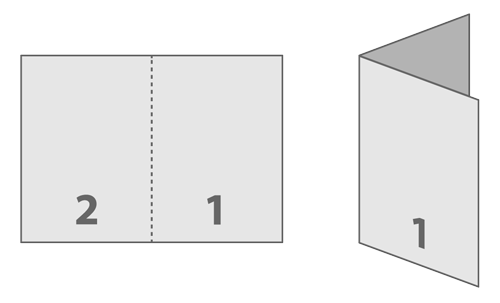 Tri-fold or letter fold
Trifolds are commonly used for marketing events, services or products. The panels fold in on each other to form the finished size. The three panels do not have the same width since you need to compensate for the thickness of the paper in the fold and tolerances of the folding machine. For example, an A4 page which is 297mm wide is often folded like this: panel 3 is 98 mm wide, panel 2 measures 99 mm and the front panel 1 is 100 mm wide.
You can use the guides in an application like InDesign to visualize this during the design of the document. Keep in mind that panel 2 is the back cover. The user first sees the front cover (panel 1) and then upon opening panel 3 so these two panels should have a matching or consistent style.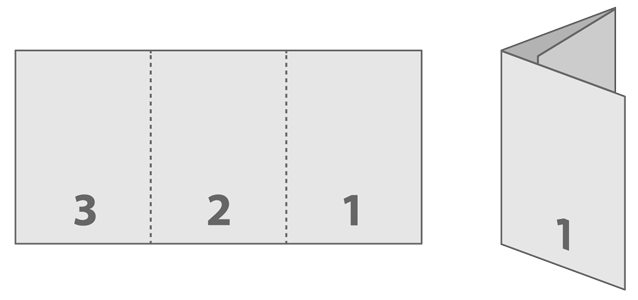 Z-fold
This is a 6-panel accordion fold. Each fold opens in the opposite direction to its neighbour, giving a pleated or concertina effect. All the panels have the same width.
Artwork set up guidelines for A4 Leaflets and Flyers
Images - Please use image at 100% at 300dpi.
Crops & Bleed - Please do NOT add any crops. Please add 3mm bleed all round to your artwork.
Colour - Anywhere you use black, define it as cyan=20%, magenta=20%, yellow=20%, black=100%. Use Pantone "solid to process" guide for PMS references supplied for colour matching.
Illustrator - In Illustrator fonts should be converted to outlines. Images to be embedded and then files saved as either a single EPS or press ready PDF. One file for front one for back.
Photoshop - In Photoshop please flatten all images and don't use extra channels. All files should be saved as a single Photoshop PDF. One file for front one for back.
When setting up your artwork in Illustrator or Photoshop please set up at 100% of final output.
We are unable to accept artwork created in Microsoft Office or Publisher applications.