Fitting A Window Roller Blind
A Guide to Fitting A Roller Blind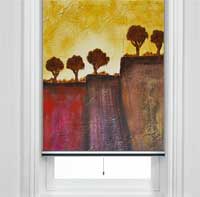 Fitting a roller blind can be fiddly but not beyond the reach of even novice DIYers. You will need some basic tools and accessories to fit your custom printed roller blind.
Screws and wood or masonry rawl plugs
A stepladder
Measuring tape
Pencil
Drill
Spirit level
Screwdriver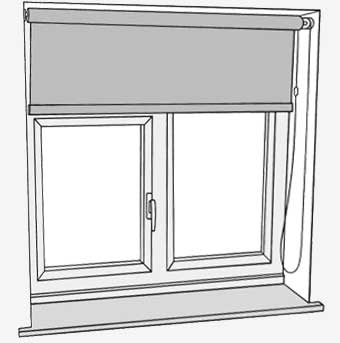 A roller blind can be fitted in several ways, depending on the type of window you have - either directly onto a wooden frame or sash window or on the top or side of the window recess for metal or plastic frames. Fitting the blind inside the recess requires exact measurements, but you can be more flexible with the blind size if you decide to sfit the roller outside the recess.
You will also need to decide on which side of the window you'd like your sidewinder mechanism fitted, making sure that it's easily accessible.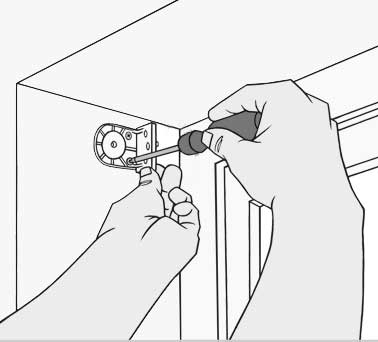 If you are fitting the blind to a wood surround rather than masonry, you can screw directly into the wood (start the hole first with a bradawl), and no drilling or wall plugs are needed.
Mark the position of the screw holes of one of the brackets in the desired position at the top of the recess. Hold up the blind to the window in its estimated position to make sure it has enough clearance of window furniture to open smoothly. If not, consider repositioning it. Mark the screw holes of the first bracket, making sure you put either the pin or blind cord end on your chosen side. Carefully drill holes in the marked position. Insert wood or masonry rawl plugs and then screw the first bracket into the wall or the frame.
Check that the blind is level by measuring the position of the first bracket and transferring the measurements to the other side. Drill and and fix the second bracket as before.
For more information or advice on fitting window roller blinds call Adrian Chambers on 0117 952 0105 or use the contact form to tell us your requirements, we can suggest the most appropriate solution for your display needs.