LED Light Pockets - Ultra Bright Window Displays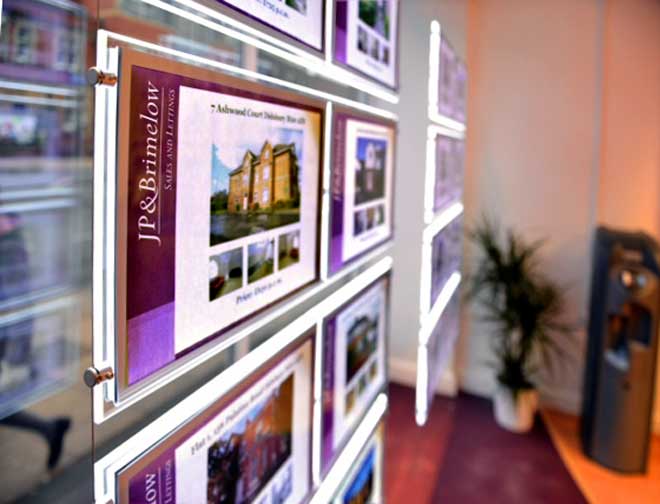 LED Light Pocket - The New Way To Illuminate Posters
Stand out on the high street with these ultra bright floating LED Light Pockets that will transform any office, shop or restaurant.
Position in the window or interior of your premises. Make stunning window displays or use the double sided units to create partitions within your premises.
Single sided units are excellent for brightening up dark areas of a room. Transform the appearance of your premises with these ultra slim LED light boxes that are only 14 mm thick.
The Light Pocket is suspended from almost invisible powered cables which are fitted between floor and ceiling.
Easy To Change Posters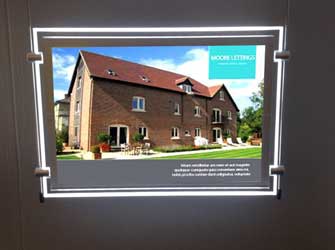 Uses high quality graphics printed from your own laser printer – no specialist equipment is required! Change the graphics in seconds – just slide in and out of the panel, no tools required.
No complicated wiring. A truly easy product to install all you need is a 3 pin socket. Just plug the power supply in and you have an illuminated display. No need to chase out walls. Plus you can easily change the height of your Light Pocket.
Illuminated Posters that are suspended between floor and ceiling – ideal for windows and interiors
Incredibly bright and will really draw the eye to the display
Maintenance free (no lamps to change) low energy displays that will last over 60,000 hours
Incredibly slim, only 14mm thick
Select from A4 to A2 sizes, single and double sided
Easy to change posters - Graphics can be changed within seconds