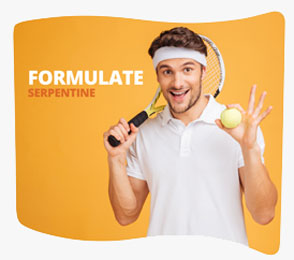 Formulate Serpentine
With undulating fabric curves, the Formulate Serpentine creates a stunning, incredibly portable, back wall designed to display eye-catching fabric graphics.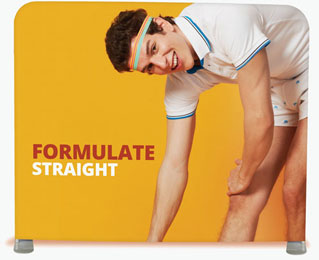 Formulate Straight
The versatile Formulate Straight Fabric Display makes an ideal back wall or dividing wall ensuring that an exhibition space can be more dynamic and attractive.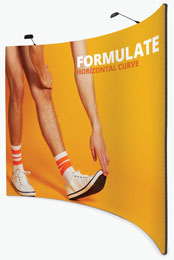 Formulate Curve
The 3 metre Formulate Horizontal Curve is a large free standing display wall system that looks spectacular with its sweeping lines and large visual graphic area.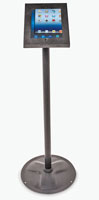 iPad Display Stand
These stylish iPad stands are extremely durable and secure. Use on an exhibition stand as a video presenter, website access or data collection or information point.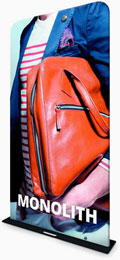 Formulate Monolith
Tall and imposing, the Monolith tension fabric banner stand is guaranteed to grab your attention. Seated on a heavy metal base, it promotes a strong brand image.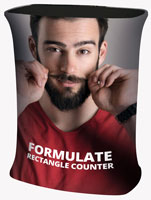 Formulate Counter
This rectangular counter has a base and top supported by four poles. Tensioned fabric sock is attached using silicone edged material.