Foldable Fabric Presentation Posters
Durable & Foldable Fabric Poster That Does Not Crease

Do you want to avoid paying excess baggage fees for your poster carry tube?
This HP fabric poster media makes it ideally suited for folding in a suitcase for overseas travel without paying excess baggage costs. The poster comes out of your bag with only the slightest hint that it has been folded. Should you notice any light creasing then it can be easily removed with a low heat iron.
The lightweight (218gsm) HP fabric poster media has good tear resistance and hangs well with very little edge curl. It offers a more environmentally friendly option being PVC free. Fire rated to the stringent M1 certification.
FREE Velcro Tabs - Displaying your fabric poster during meetings and conferences is made easy with the Velcro tabs that we supply free of charge with every order.
Same Day Dispatch
Order before 12.00 noon Monday to Friday and we guarantee to dispatch your poster the same day.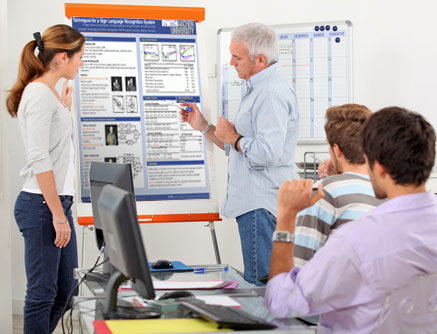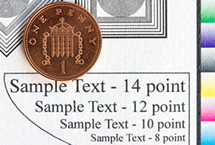 Specifically developed for high resolution printing, this high-impact fabric media will give you an excellent presentation of your poster, with the same accurate colours, legible text, crisp images and graphics that our paper posters give you.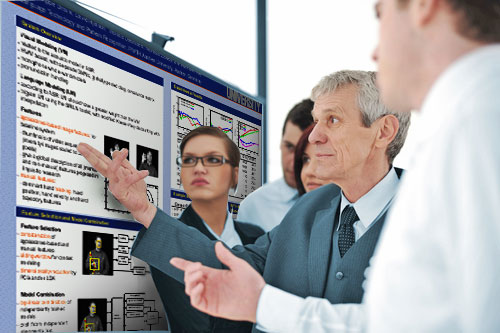 Upload Your Artwork
1
Upload your file for printing.
Please read artwork specifications below.
2
Enter the exact Poster Size in mm
and the quantity you require.
Customise Your Foldable Fabric Poster

Important - We cannot print directly from Microsoft Powerpoint,
you should save your Powerpoint file as a PDF to ensure fonts and images print correctly.
How to set up your Powerpoint file & save as a PDF
Poster artwork specifications for supported software applications to produce your poster graphics.
FAQ on poster designing and printing for helpful information on designing and producing your poster, including advice on designing scientific and medical research posters.
Free Printed Sample Pack of Poster Media
We have produced a Free Printed Sample Pack of all currently available poster print and custom wallpaper media. Each media sample has a full colour image for you to evaluate colour saturation and density.
Free Poster File Checking Service
Not sure if your file is suitable for printing to the poster size you want? Upload your file, enter poster size and we will send you free report by email that will highlight any issues that may affect the quality of your poster print.
We just received the print job on foldable fabric and we are amazed! Not only at the quality of print, the next day service or great cost, but also the customer service - Ian Christie, TORT Centre, Ninewells Hospital and Medical School
I am delighted with the poster that you had delivered for me this week. The quality was outstanding. I will definitely be ordering from you again - Colin Ankerson, The Leigh Technology Academy.
The poster has arrived and it looks excellent. I am very impressed by your speed and efficiency, will try to use your company in the future - University College London