PVC Vinyl Banner Printing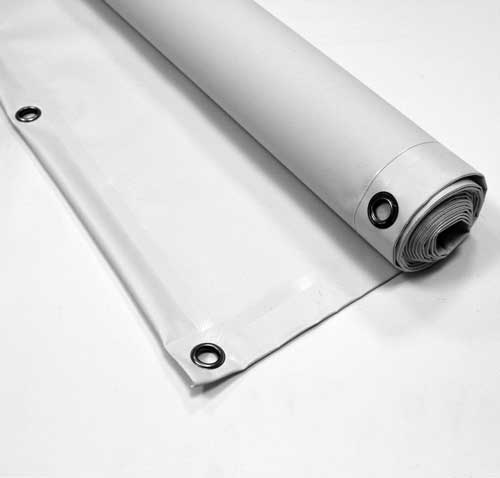 Upload Your Artwork
Upload your file for printing as a PVC Banner.
For more information or advice please call Jo Burr - 0117 952 6067.
Order Your Custom Printed PVC Banner
Vinyl Banners - Versatile Outdoor Advertising
PVC Vinyl Banners are an ideal way for any business or organisation to promote an event or special promotion. Since vinyl banner material is very flexible as well as portable, you can see vinyl banners just about anywhere.
When you need your message to really stand out, then PVC vinyl banners provide the perfect solution. We can supply you with high quality, full colour indoor or outdoor heavy duty PVC vinyl banners, finished with brass eyelets. This premium quality banner material is resistant to fading for up to 3 years outdoors and greater than 5 years indoors.

Digitally printed in full colour, using UV fade resistant solvent inks, on 440gsm heavy duty PVC vinyl banner with brass eyelets
PVC Banner Prices
Approx Height

Approx Length
2ft
3ft
4ft
5ft
60cm
90cm
120cm
150cm
2ft
60cm
£18.00
£23.18
£30.91
£38.64
3ft
90cm
£23.18
£34.78
£46.37
£52.17
4ft
120cm
£30.91
£46.37
£55.65
£65.69
6ft
180cm
£46.37
£62.60
£74.20
£86.95
8ft
240cm
£55.65
£74.20
£92.75
£108.20
10ft
300cm
£65.69
£86.95
£108.20
£129.46
12ft
360cm
£74.20
£104.34
£129.85
£143.76
14ft
420cm
£86.56
£113.61
£144.99
£154.19
16ft
480cm
£92.75
£129.85
£153.34
£160.76
18ft
540cm
£104.34
£139.82
£158.60
£173.90
20ft
610cm
£110.01
£146.15
£163.44
£184.66
22ft
670cm
£120.83
£155.35
£179.52
£202.82
24ft
730cm
£131.65
£160.80
£188.07
£220.99
26ft
790cm
£136.36
£174.02
£191.32
£228.97
28ft
850cm
£146.72
£170.81
£205.85
£246.36
30ft
910cm
£145.36
£175.83
£220.38
£257.89
Outdoor Banner Frames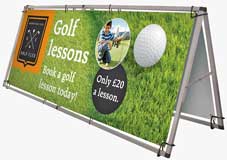 Aluminium Banner Frames
From only £185.00 More Info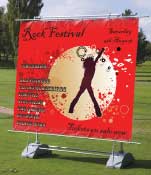 Single or Double Sided Banner
From only £560.00 More Info
Thanks very much for the vinyl banner, which you turned around in super quick time last week. It has been a pleasure to deal with such an efficient web-based ordering service and we will definitely use Redcliffe again - Amanda Clements Advertising