Self Adhesive Window Poster Graphics
Easy Dot - Easy To Apply Window Graphics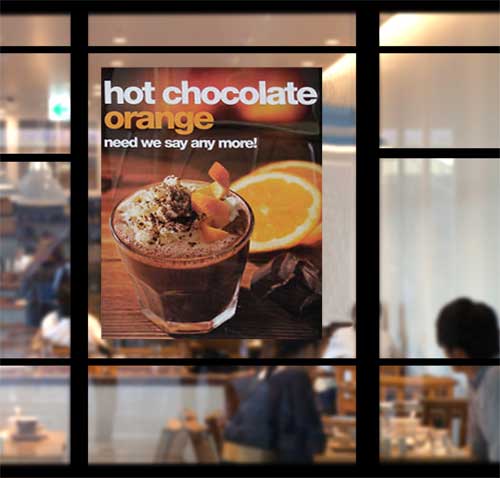 Upload Your Artwork
1
Upload your file for printing.
Please read artwork specifications below.
2
Enter the exact Poster Size in mm
and the quantity you require.
Customise Your Poster
Easy To Apply, Repositionable, Easy To Remove
Easy Dot is an easy way to apply window graphics, with practically no bubbles. The key to its ease of installation is the special dot patterned adhesive which creates air channels that allow for a bubble and wrinkle free installation. Residue-free removal with environmentally friendly waterbased adhesive.
No special tools are needed - not even a squeegee! Great for all these applications:
Window graphics
Glass office partitions
Retail signage
POS displays

B1 test certificate according DIN 4102-1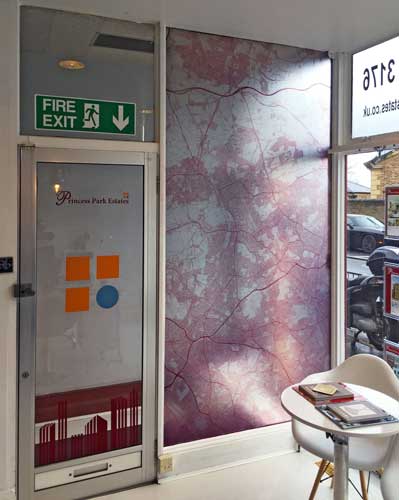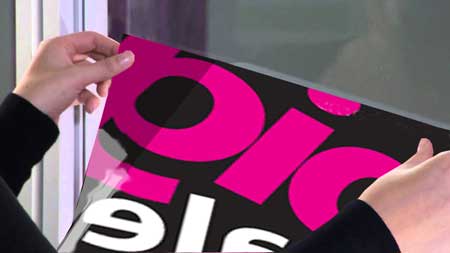 The adhesive can be on the graphic side of the poster, which means you can mount your poster on the inside of the window glass facing outwards.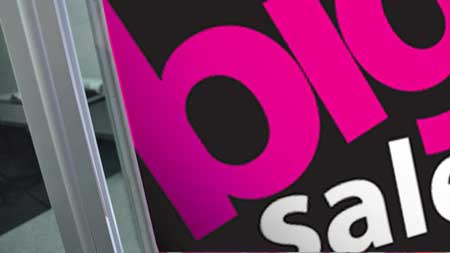 If you have struggled with vinyl applications, struggled with wrinkling or bubbles and spent time trying to get a smooth flat application, then Easy Dot Window Graphic is the answer.
Artwork Set Up Guidelines for Posters
Crops - Please do not add any crops to your artwork.
Photoshop - In Photoshop please flatten all images and don't use extra channels. All files should be saved as a single Photoshop PDF. One file for front one for back.
Illustrator - In Illustrator fonts should be converted to outlines. Images to be embedded and then files saved as either a single EPS or press ready PDF. One file for front one for back.
Colour - Anywhere you use black, define it as cyan=20%, magenta=20%, yellow=20%, black=100%. Use Pantone "solid to process" guide for PMS references supplied for colour matching.
Images - Please use image at 100% at 300dpi.
We are unable to accept artwork created in Microsoft Office or Publisher applications.
When setting up your artwork in Illustrator or Photoshop please set up at 100% of final output.
Free Printed Sample Pack of Poster Media
We have produced a Free Printed Sample Pack of all currently available poster print and custom wallpaper media. Each media sample has a full colour image for you to evaluate colour saturation and density.
Free Poster File Checking Service
Not sure if your file is suitable for printing to the poster size you want? Upload your file, enter poster size and we will send you free report by email that will highlight any issues that may affect the quality of your poster print.
Poster enquiries page for quantity discounts and quotations for custom poster sizes.
Poster artwork specifications for supported software applications to produce your poster graphics.
Poster FAQ page for helpful information on designing and producing your poster.
I am delighted with the poster that you had delivered for me this week. The quality was outstanding. I will definitely be ordering from you again - Colin Ankerson, The Leigh Technology Academy.