Custom Printed Wallpaper
Create A Unique Wall Mural For Your Home Or Office
Bring an entire empty wall to life with custom printed wallpaper. Just pick a wall, create your own design from scratch (or choose an image or illustration from an image library), and easily install it when your wallpaper order arrives. Custom wallpaper printing allows you to choose your own photos, images or designs for home, office and retail interiors.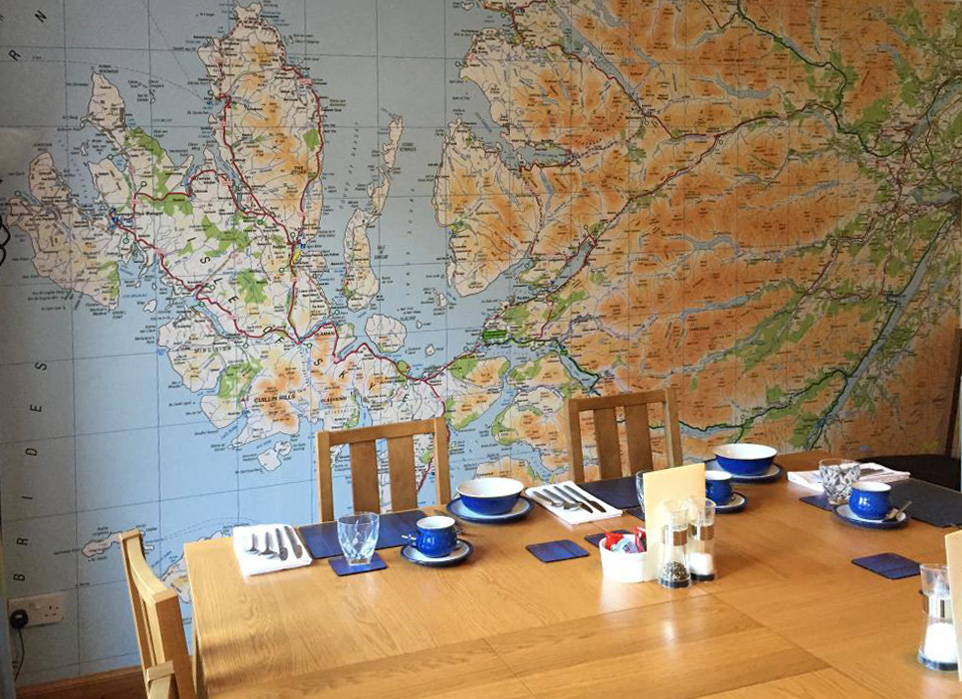 Ordnance Survey Map Wallpaper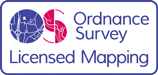 Your Ordnance Survey Map Wallpaper is printed on a PVC free and odour free wallpaper product. This flame retardant, strippable, wallpaper is pre-pasted, you simply activate the glue with water and install.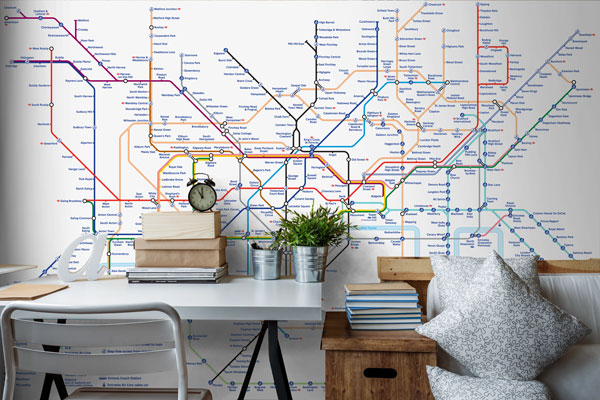 London Tube Map Wallpaper
Cover your wall with Harry Beck's design classic of the London Underground Tube Map. Custom printed to your exact wall dimensions.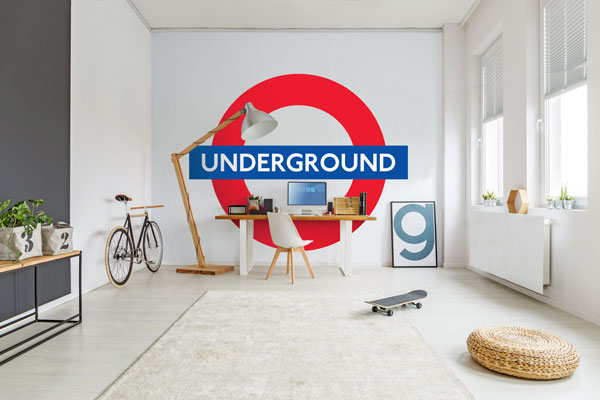 London Underground Roundel Mural
Or choose one of Britain's most identifiable symbols - Transport for London's roundel, both a globally recognised logo and a cultural icon.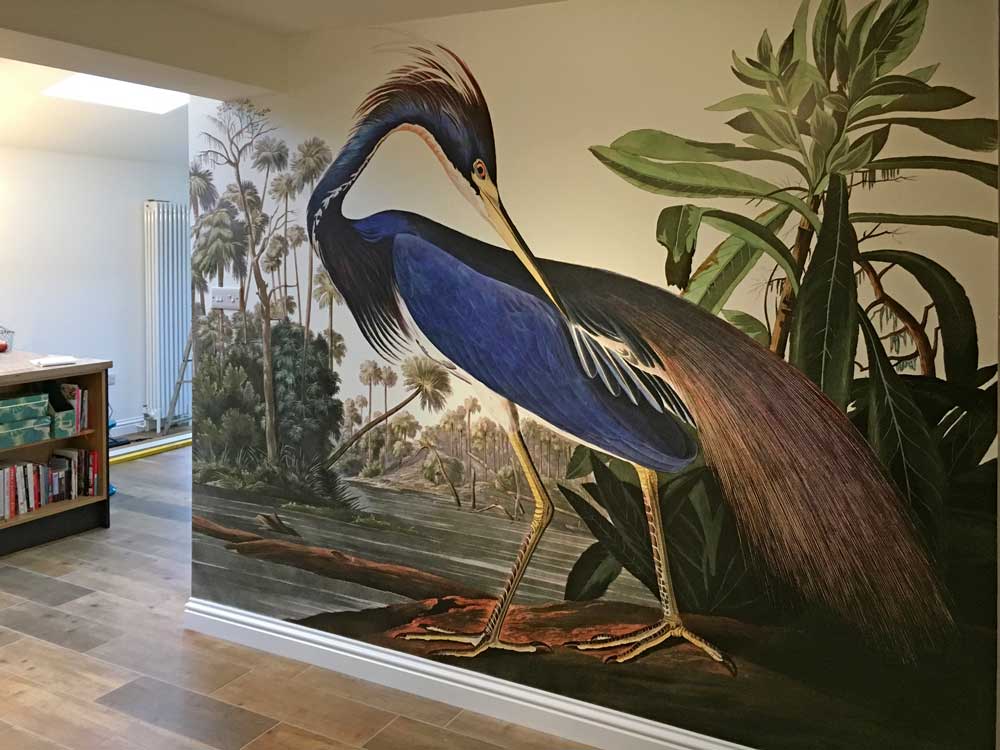 Create Your Own Custom Wallpaper Mural
You can upload your image or design file and let us know about your mural plans. We will evaluate your file at the wall size you specified and get back in touch with more details and prices.
Upload your file (JPG, TIF, PDF, AI, PSD, EPS)
Complete enquiry form
Response within 24 hours