One Way Vision Window Graphics
See Through Window Graphic That Maintain The View Out And Daylight In
One way vision window graphics are applied to the outside of a window and are visible from the outside only - you see straight through the window graphic from the inside. The perfect solution for adding your branding or advertising, provide privacy, solar shading or decorative features, all with one way vision window graphics.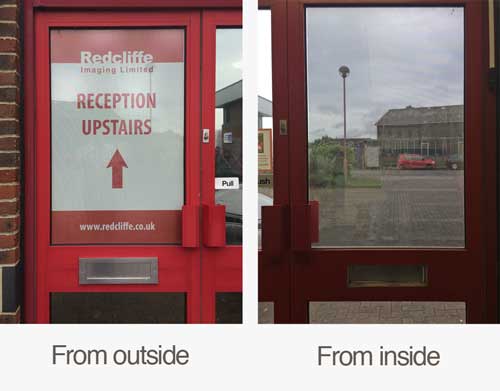 Upload Your Artwork
1
Upload your file for printing.
Please read artwork specifications below.
2
Enter the exact Poster Size in mm
and the quantity you require.
Order Your One Way Vision Window Graphic
Contra Vision® 50/50 One Way Vision Graphics
50/50 One Way Vision Window Graphics - Ideal for external use on buildings or vehicle windows. You can create new, innovative advertising, sign and decor opportunities without obstructing the view.
It allows the full graphics image to be seen on one side and still allows viewing through a window from the other side.
The see-through feature allows premium placement of advertisements and signs on glass doors at eye level - on buses to create moving billboards and on building windows for high-impact advertising.
Why not make use of special Contra Vision® Perforated Vision Film allowing one way vision through the glass. See-through window advertisements, signs, or decorative designs maintain the view out and daylight in.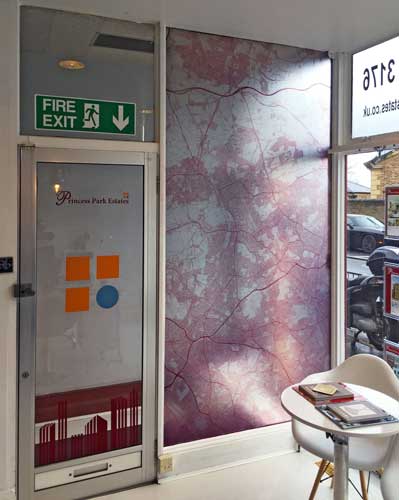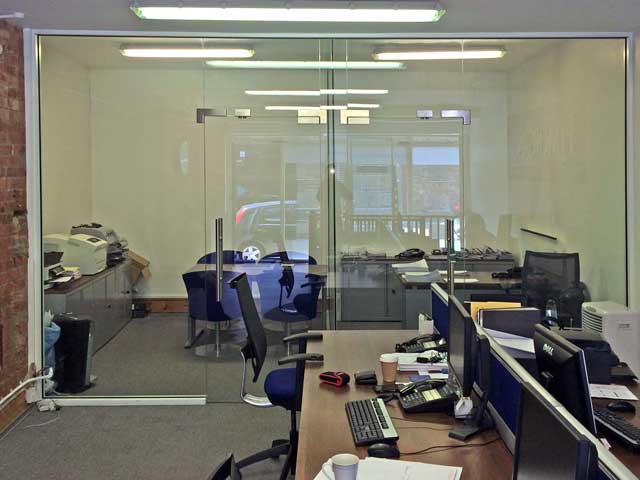 BEFORE - bare office glass partion.
AFTER - Contravision map graphic visible from one side only.
Free Poster Media Sample Pack
We have produced a Free Printed Sample Pack of all currently available poster print and custom wallpaper media. Each media sample has a full colour image for you to evaluate colour saturation and density.
Free Poster File Checking Service
Not sure if your file is suitable for printing to the poster size you want? Upload your file, enter poster size and we will send you free report by email that will highlight any issues that may affect the quality of your poster print.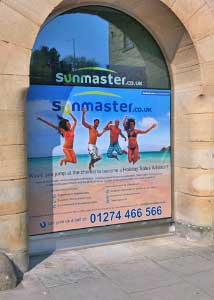 Poster enquiries page for quantity discounts and quotations for custom poster sizes.
Poster artwork specifications for supported software applications to produce your poster graphics.
Poster FAQ page for helpful information on designing and producing your poster.
I am delighted with the poster that you had delivered for me this week. The quality was outstanding. I will definitely be ordering from you again - Colin Ankerson, The Leigh Technology Academy.