Foamex Graphic Display Boards
Great For Signs, Exhibitions & Events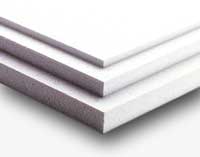 Printed Foamex is a cost effective display solution useful for retail displays, safety signs, exhibition panels, event signage, suspended displays and outdoor wall mounted signs.
A high quality 100 micron, self adhesive vinyl poster is mounted on hard wearing Foamex board, a fire rated display product (BS 476: Part 7: Class 1Y) suitable for all public display areas. These tough, durable and weatherproof foamex boards can be used indoors and outdoors and are suitable for long term applications.
Fire rated display product that can easily be drilled.
Indoors - display using Velcro tape, suction cups or double sided tape.
Outdoors - screw, nail or rivet to any suitable surface.
Choose from 3mm, 5mm or 10mm board thickness.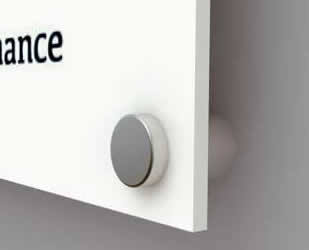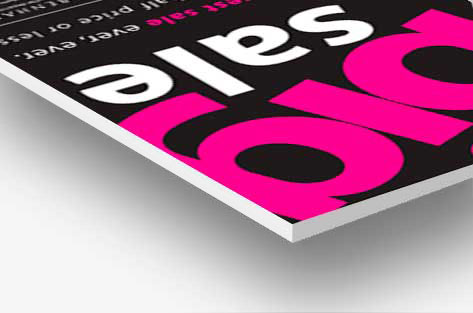 3mm Foamex Board
Self adhesive vinyl poster mounted on hard wearing 3mm Foamex board.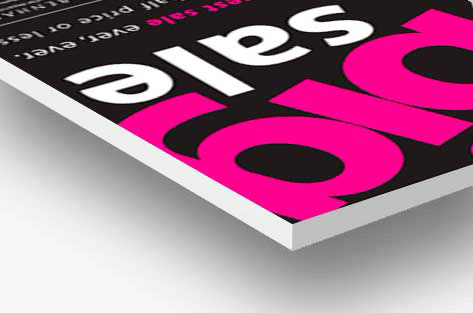 5mm Foamex Board
Self adhesive vinyl poster mounted on hard wearing 5mm Foamex board.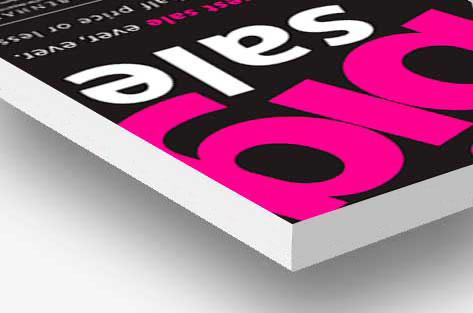 10mm Foamex Board
Self adhesive vinyl poster mounted on hard wearing 10mm Foamex board.
Poster Printing Help & Information
Poster artwork specifications for supported software applications to produce your poster graphics.
Free file checking service - not sure if your file is suitable? We will send you a report by email that will highlight any issues that may affect the quality of your poster print.
Poster FAQ page for helpful information on designing and producing your poster.
Poster Sample Pack We have produced a Free Printed Sample Pack of all currently available poster print and custom wallpaper media. Each media sample has a full colour image for you to evaluate colour saturation and density.
Poster enquiries page for quantity discounts and quotations for custom poster sizes.
Outdoor Foamex Display Panels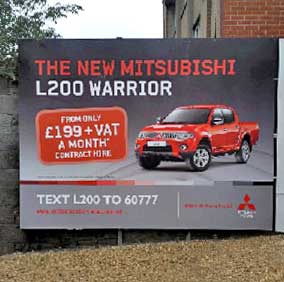 Promote your products or services with a cost effective outdoor advertising hoarding. If there is a large blank wall near your business premises that you own or can rent, then consider a long term advertising hoarding that is designed to last.
These strong and durable graphic display panels can be cut to any custom shape or size and can be screwed, nailed or riveted to any suitable surface.
The UV stable inks are warrantied to last a minimum of 3 years and the inert foamex display panel will not distort or bow and has a class 1 fire rating making it also suitable for indoor public display areas.
Foamex Display Panels for Panel & Pole Systems
Panel and Pole Display Kits are lightweight and versatile compact modular systems with strong black or grey PVC frames and lightweight alloy poles with bar feet. The easily configurable panel and pole kits come with display panels that are fitted with Velcro compatible loop nylon panels that easily accept your posters mounted on foamex fitted with velcro tape.
These display kits are highly portable and can be set up in just a couple of minutes, panels can be added to extend the display.
Foamex Display Panels for Shell Scheme Packages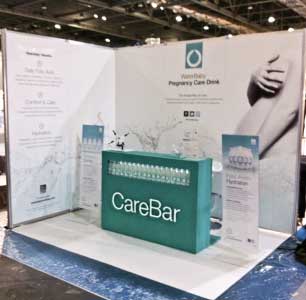 A basic shell scheme package gives you blank stand walls that consist of just bare, grey metre-wide panels and a fascia board with your company name on. Your display must stand out from the exhibition crowd and Redcliffe can help you achieve this with full colour Foamex graphic panels for your shell scheme - enabling you you to walk on to a fully dressed stand.
Foamex graphic panels are the traditional and cost effective way of applying your graphic design to a shell scheme. The fire rated foamex display boards are easily fixed to the shell scheme with Velcro hook and loop.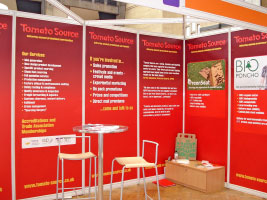 We can also print your shell scheme graphics on FabriTac, a display media that has a unique re-positionable adhesive that can be re-applied time and again without leaving any sticky residue behind.
This incredibly durable, polyester blend, graphic media will not rip or wrinkle and can be removed and re-positioned without damaging the host wall.
The fine texture of this media delivers high quality images and it can be back lit with stunning results.